Highly Integrated Combustion Electric Propulsion System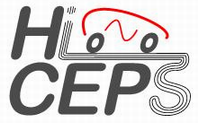 Title of Programme

FP6-2005-Transport-4 Integrated Project

Financing Code for Project

031373/TIP5-CT-2006-031373
Project start year - end year
2007 - 2011
Financing organisation

EUROPEAN COMMISSION

RESEARCH DIRECTORATE-GENERAL 6th Framework Programme

Coordinator
Centro Riserche FIAT (CRF)
Other partners

Budget / APTL Budget
18,956,871.00 € / 84,497.12€
Scientific Manager / Project researcher
Project website
Summary

From the technical point of view, in the last years full HEVs have shown to be a viable short-medium term solution to ensure at the same time:

the Social and Environmental Needs

: lower consumption (with the related CO

2

emissions) and acoustic/regulated emissions reduction

the Customer Demands:

enhanced performance, improved driveability, high thermal comfort.

In this field, nowadays, the European market, in comparison with North American and Far East, is the most difficult one for a wide hybrids penetration due to the large diffusion of low cost and low consumption diesel base solutions.

Hi-CEPS aims to operate, with an effective synergy approach on the devices, a strong step forward to reduce this gap with European environmental friendly and fun to drive solutions at an acceptable cost and customised for the European application conditions.