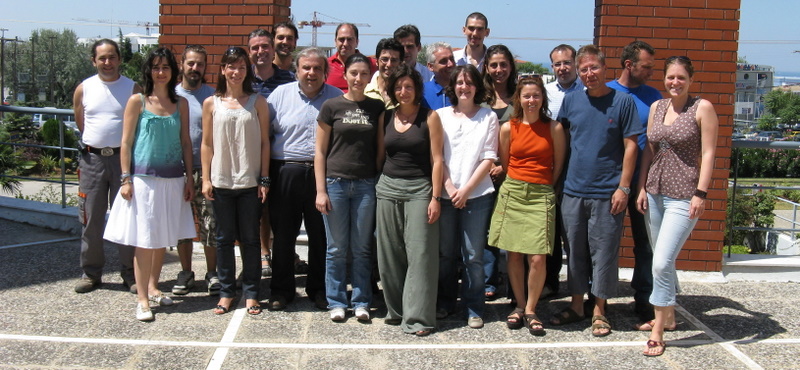 Personnel
The APT Laboratory is headed by Athanasios G. Konstandopoulos (Dipl. M.E., M.Sc.M.E., M.Sc.Ch.E., M.Phil., Ph.D.), who has many years of research experience in aerosol and particle technology, and is staffed by engineers with backgrounds in chemical, environmental and mechanical engineering, experienced in aerosol and particle emission aftertreatment, colloid & aerosol transport phenomena, non-intrusive sensor and instrumentation design & development, chemical synthesis, computational fluid dynamics (CFD), porous media, powder technology, food process technology and project management.
Our research is supported by a number of technology platforms, including synthesis, functionalization, prototype engineering, digital laboratory, structured reactors with applications in sustainable energy, emission control, circular economy, biotech and others.
Several undergraduate students carry out their Diploma thesis work and/or practical training in the Laboratory. The Laboratory also hosts a number of PhD candidates who perform their Doctoral Dissertation research at its facilities.
The APT Laboratory people are:
Materials Science Engineer, MSc

Mechanical & Chemical Engineer, PhD

Materials Science Engineer

Chemical Engineer, PhD, MSc

Aeronautical Engineer, PhD

Chemical Engineer, PhD, MSc